If you want your lawns looking their best for Christmas day, you really should plan ahead and book your lawn mowing professional early.
If you leave it to the last minute you could end up paying twice as much as you normally would, if you can even find someone who is not booked out.
Also don't think you can pull a swifty by leaving your lawn an extra week or two so you can have it done closer to Christmas.
It just doesn't work that way. At the time of this post, ALL lawns will need to be done AT LEAST once or twice more before Christmas. And if the thunderstorms that have been looming drop any more water on us, the grass could really take off.
Every year around this time I get people trying to stretch out the time between mows so they can get their lawns done as close to Christmas as possible. I truly understand that you want your lawns looking awesome for Christmas Day. Everyone does, which is why it's hard for me to fit in an overgrown lawn in the days leading up to Christmas.
On the flip side, my regular customers who book an extra service for Christmas are given the highest priority. They have looked after me all year. It's the least I can do.
For new customers, it's not too late to book me in for a short term lawn care plan.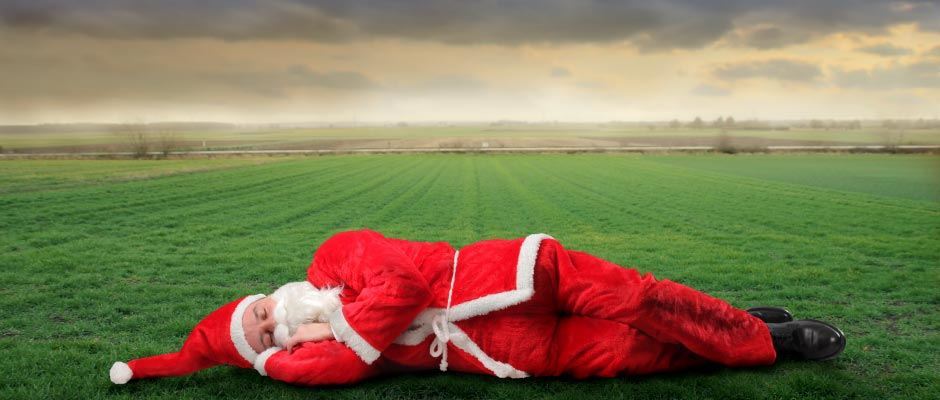 We are now in peak season, probably not the most prolific growth we've experienced in the last three or four years. So the lawns still need mowing every two weeks, at the very least, to keep them looking their best. And if you book a regular lawn mowing service you will usually get a better price.
There are a couple of factors to bear in mind at this time of year though.
Rain
Extreme Heat/Humidity
Either of these weather conditions can put a spanner in the works for a small operation like my own. I keep a close eye on the weather all year round. But at this time of year it really worries me that some people might be left with unkempt lawns on Christmas Day due to extreme weather.
This is another reason to have your lawns mowed regularly ( every 5 to 14 days ) at this time of year in particular. At least that way if your lawn mowing professional happens to lose time due to the weather, your lawn will still be reasonably ok for Christmas.
I really wish I could control the weather. But if I could do that I wouldn't be mowing bloody lawns 🙂 I can tell you that for free 😉
So just keep that in mind. And try not to blame the lawn mowing bloke if the weather comes into play. I do make it quite clear to new customers that I pull the pin early on very hot days. Generally speaking if temperatures are forecast to be in the mid to high thirties or more, I usually finish by around mid-day.
For Christmas I will try and drag it out as much as I can to make sure I get everyone in. But I have a wife and three very young boys who don't need a broken down hubby/daddy for Christmas.